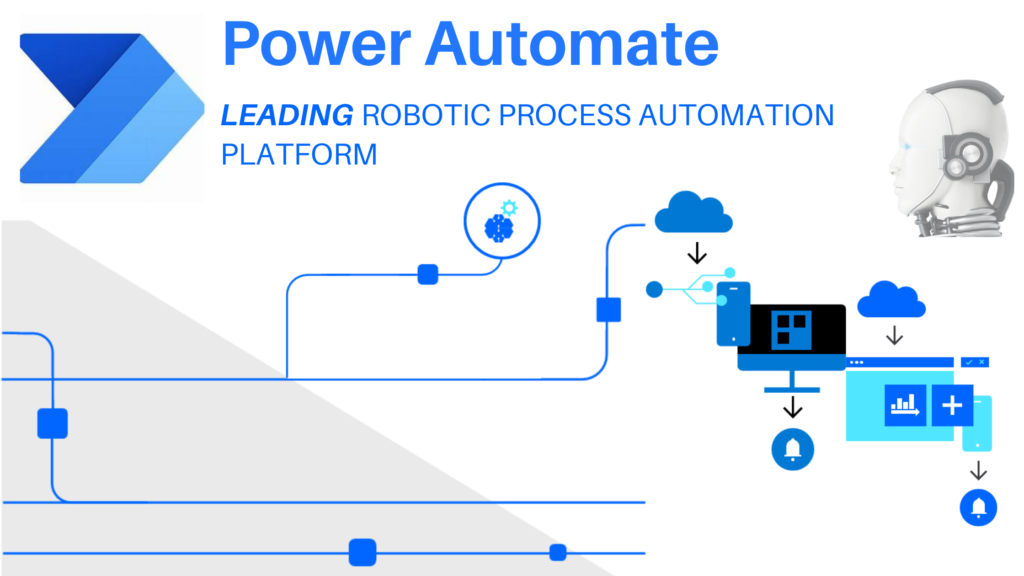 In today's business environment, we experience apparently challenging tasks: ever-increasing business speed, rising consumer demands, and more competition for resources.
Robotic Process Automation RPA is one of the most popular options for boosting operational efficiency through tactical automation, and it continues to be the fastest-growing technology segment.
In 2019, Gartner and Forrester titled Microsoft Power Automate as a "LEADER" in "Magic Quadrant for Robotic Process Automation" & "The Forrester Wave™ – Robotic Process Automation, Q1 2021" respectively.
As a result, demand for Microsoft Power Automate has skyrocketed in the RPA space. According to Microsoft 350,000+ organizations rely on Power Automate and are creating Millions of automated processes every day. Consequently 27.4% errors reduced caused by manual work.
What is Power Automate?
In 2019, Microsoft rebranded Microsoft Flow Power Automate and included RPA, virtual agents, and other powerful features.
It is a web-based business solution that allows users to create automatic processes for syncing files between apps and services, collecting data, receiving notifications, and more.
Power Automate users can automate the integration and synchronisation of data analysis and apps to increase company efficiency and productivity.
Power automate empowers users to automate operations in SharePoint. Power Automate, which is included in the Microsoft 365 package, is a global automation toolkit that integrates corporate applications with custom/standard interfaces based on business requirements.
Key Values
Ease of Use

– Allow individuals from end users to IT professionals to automate workflows using their preferred on-premises and cloud-based apps and services.
Scalability – Scale to automate across your favorite apps and services. Power Automate has hundreds of in-built connectors and triggers.
Rapid Implementation – Automate repetitive tasks so that you can have a faster output, reduce overall errors, and free up time for more high-value work.
AI Automation – Increase efficiency through automated workflows with the power of AI. With AI Builder you can build, train, and publish AI models without a single line of code.
Seamless Integration – Power Automate is seamless, secure integration that gives you the confidence to empower users with more control, freeing up IT resources for more complex work.
Unlimited Possibilities – Power Automate combined with Microsoft's cloud-based applications offers a fully integrated automation platform across Microsoft 365, Dynamics 365, Azure, and Microsoft Power Platform. All of these applications and services are seamlessly connected with Power Automate, giving IT managers tools they need to guarantee data protection and app administration.
How can Power Automate benefit your businesses?
Power automate has impacted every industry area that relies heavily on business process flows. As a result, Power Automate is revolutionising the healthcare, banking, retail, manufacturing, and telecommunications industries.
Companies may use Power Automate to make rapid, data-driven decisions, reduce mistakes, improve employee happiness, and secure their digital workplace.
Closure
Using Power Automate, you'll start quickly with prebuilt connectors to many on-premises and cloud apps and services. With seamless connection across Dynamics 365, Microsoft 365, and Azure, you can automate operations in the apps you use every day.
To get started, opt for Klevron's Power Automate Consulting.
We at Klevron supports businesses in maximizing the potential of Power Automate. We have Power Automate experts that are knowledgeable and experienced in developing custom solutions for your company. Our Power Automate consulting services assist you in developing effective workflows and speeding up your business operations.
Are you ready to use Power Automate to revolutionize your company's operations? Schedule a meeting with our expert consultants now!